Each year we eagerly await the arrival of the Wildest Parts Competition entries. Seeing what the participants create and getting to know you through your entries is one of the best parts of what we do. There are a lot of truly inspiring students and professionals out there, and we can't wait to see what you will do next. The entries are packed up and will be headed to the Association for Career and Technical Education (ACTE) CareerTech VISION conference in Anaheim, CA, where they will be proudly displayed in our booth. They will spend the rest of the year traveling to other shows around the world!
1st Place SPRINTING SPIKE BASE PLATE
Congratulations to Riley Traver and Instructor Gabriel Kooyers of the Van Buren Technology Center's Advanced Manufacturing Program in Lawerence, MI.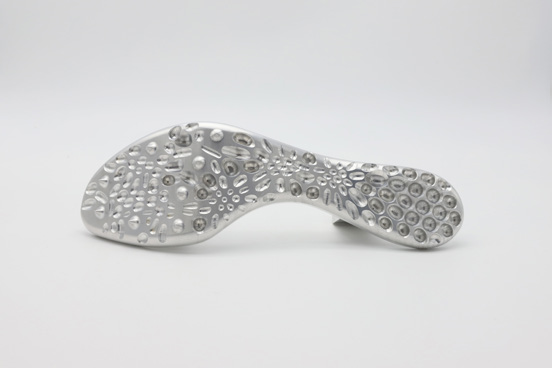 Sports are a big part of Riley's life, and he's been running track since 7th grade and will continue into college next fall. He entered the base plate of his spikes, and it was the most challenging project he has ever undertaken!