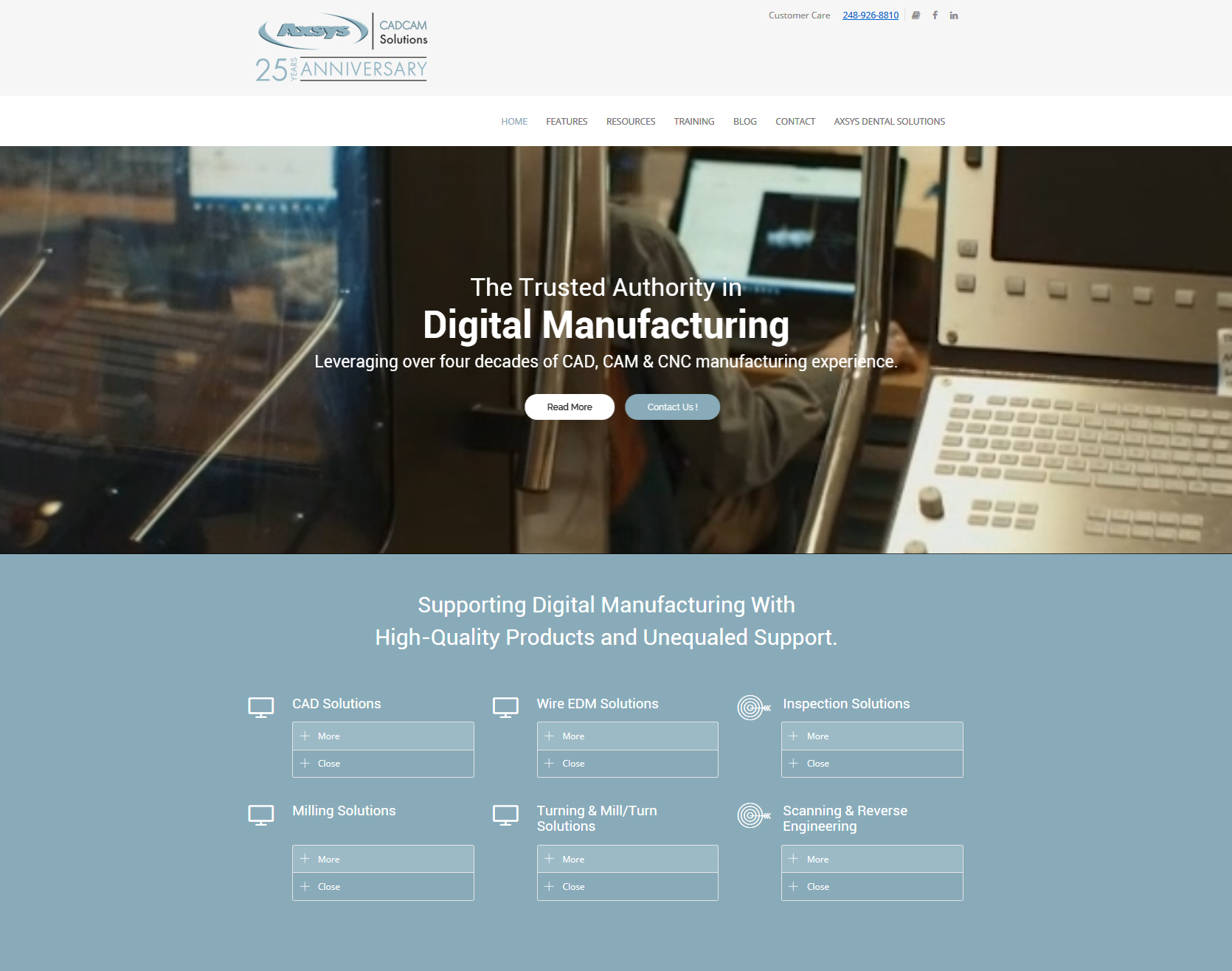 Companies looking to succeed in the world of digital manufacturing have one shared common challenge – sorting through the mountains of choices and misinformation in order to make educated decisions for the betterment of their business.
Axsys, the trusted authority in digital manufacturing for over 40 years across a wide variety of industries, has launched a refreshed website to address this challenge and is completely devoted to the service and education of those interested in digital manufacturing.
Aside from many aesthetic improvements, the website features free educational resources such as, complex case studies, success stories, educational videos, and other helpful resources.
Website visitors will find the website effectively showcases a fresh look with its mobile-responsiveness, easy-to-navigate design and multimedia presentations. T
President Steve Braykovich of Axsys Incorporated stated, "Whether you are just entering the world of digital manufacturing or a seasoned orginization or individual, looking to improve or compliment your operations, our new website offers a variety of resources to help you make the best possible decisions for your business. We have over 800 man years of digital manufacturing experience in our orginization — across a wide variety of industries — and we're taking all of that accumulated knowledge to help those in this business. Time and time again our customers tell us that working with Axsys has given them and a distinct and powerful edge over their competition. Our website is just a natural extension of our value proposition and Axsys Advantage™."