As more and more shops adopt multiaxis practices, we have invested more in improving our Multiaxis product. Explore these three new Mastercam 2024 Multiaxis tools, created with users like you in mind.
Colored Selection Display Multiaxis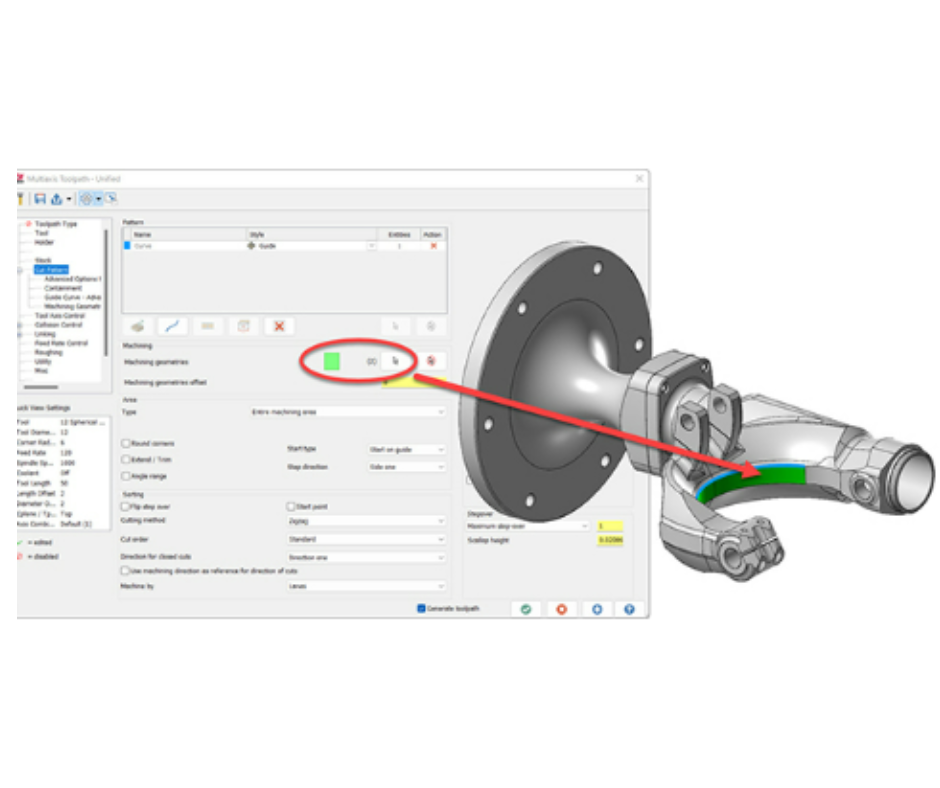 In Mastercam 2024, many geometry selections are now viewable in the graphics screen immediately upon entering a multiaxis path. Things like Machining geometries, Collision Control selections, and Pattern entities are colored and presented to the user depending on the page they are on and the preview control settings they've chosen. Similar to 3D HST geometry selection, all non-selected surfaces are colored in the white "remainder" color.
Users do not have to enter the selection step of a specific area of the toolpath to understand what selections the toolpath is using to calculate with. All selections are color-coded with the type of selection and presented all at once on the graphics window while the user is editing a toolpath, reducing time going in and out of selections to verify proper selection.
Learn more.
https://cutt.ly/MASTERCAMBLOG_Multiaxis24