While building a CMM path Plan, you can easily add screenshots that will be included in the inspection report, providing great detail of measurement results. The user may pre-select the features for the screenshot, and if no features are selected, all Plan features appear in the screenshot.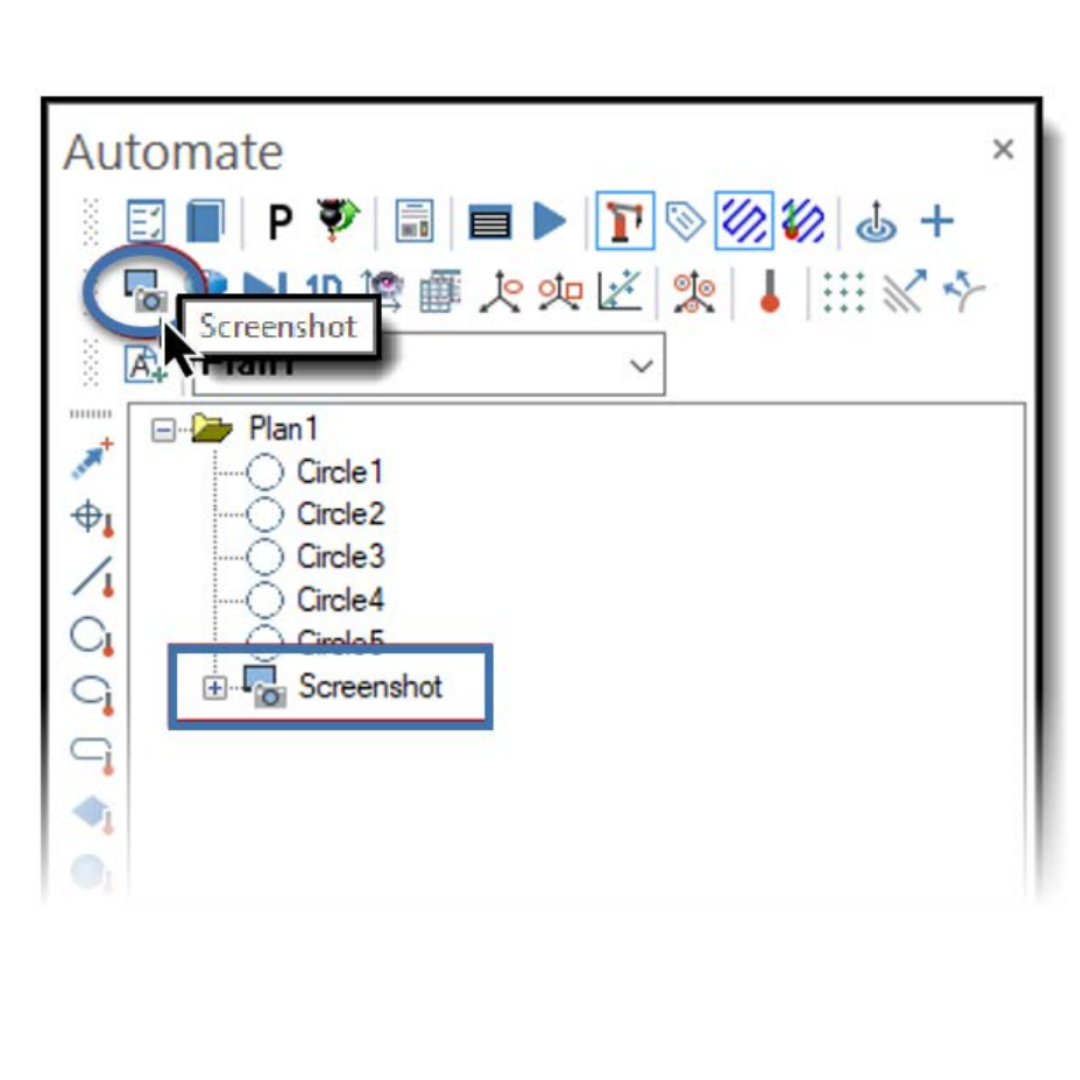 1.) Select the Screenshot tool button from the Automate Toolbar.
2.) The Graphics window appears in white; click in the window, manipulate the View to the desired screenshot view, and press Enter.
3.) The screenshot view is saved and appended to the end of the Plan.
Screenshots and Views can be edited by double-clicking them in the AUTOMATE Manager and editing in the Report Manager which pops up for the user to make changes.
Learn more.
https://cutt.ly/MASTERCAMBLOG_CMM