Classroom training has been the foundation of employee and customer education for years. Many participants learn best and have the greatest opportunity for retention when they learn from a live instructor in a classroom setting. Classroom training affords the opportunity to incorporate various learning principles, including lectures, demonstrations, hands-on workshops, and retention quizzes.
Axsys Technical Education Services classroom training provides instructor-led classes in a dynamic learning environment. Check out our schedule for 2023 and visit axsysinc.com for more information.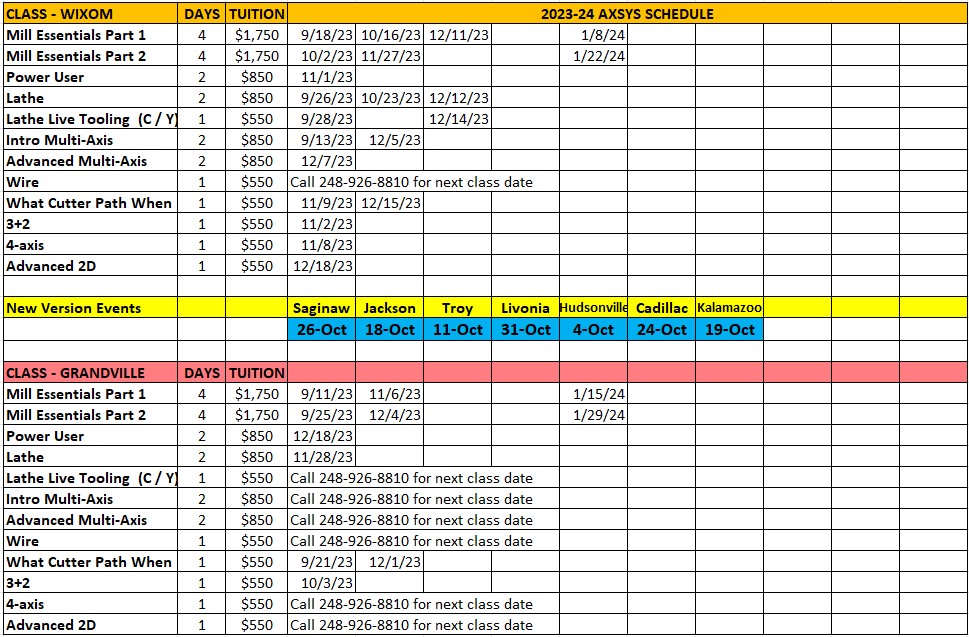 FOR TRAINING CLASS DESCRIPTIONS AND REGISTRATION INFORMATION, VISIT AXSYSINC.COM.
For more information regarding Axsys classes or the Going Pro state-funded training opportunity, contact Mike Madden @ 248-926-8810 or Mikem@axsysinc.com.