With feedback from users and shops worldwide, we built upon our past advancements and are excited to bring you our most intuitive interface yet.
Increase your machining productivity and reduce overall production costs with more powerful Multiaxis toolpaths, faster organized set ups, flexible tool motion, and more.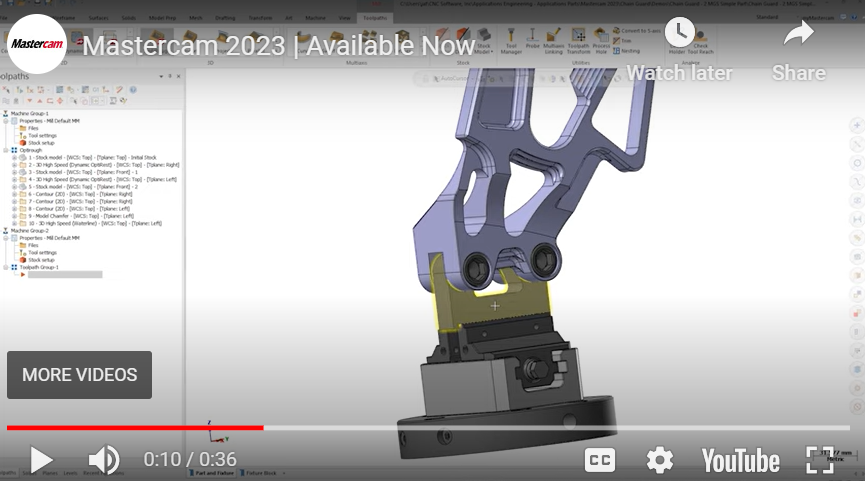 View Video here: https://cutt.ly/MASTERCAMBLOG_2023VIDEO
Visit https://cutt.ly/MASTERCAM2023_BLOG to learn about all the new features in Mastercam 2023.